Sometimes I feel it's not about covering up Wrinkles and Lines, but to highlight your Best Assets. After all Beauty doesn't have an Age limit.
As Coco Chanel famously said, "After 40, nobody is young, but one can be irresistible at any age". So, let's talk about how to look like the radiant, confidant and irresistible woman that you are.
Grace and style are timeless, age should be an attitude not a number. Ageing is inevitable, so, let's embrace being here by enhancing our best features and focusing on our potential.
"Wear the makeup, don't have it wear you."
From natural-looking coverage to subtle tricks that make the eyes pop, here is a sneak peek into ageless beauty.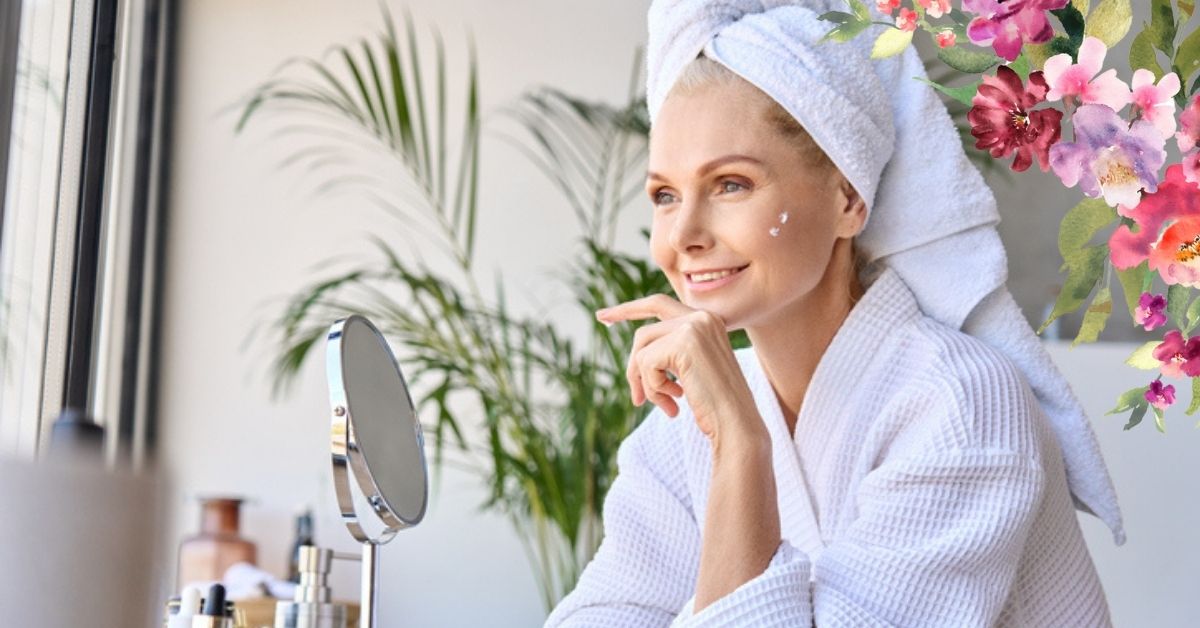 Let's start by Creating a Glowing Base
We all start with the same routine, a customized skin-care, cleansing, moisturizing, and exfoliating, morning and night, an essential strategy for a healthy, glowing complexion.
Before applying makeup, spread a veil of a hydrating, weightless moisturiser on clean skin. Heavy daily moisturisers work against us in our temperate Australian climate. After allowing the moisturiser to sink in, you can apply a quick-absorbing primer as desired. This is going to give your makeup an even finish and help your foundation to stay fresh looking all day long without creasing and splitting.
Use your Concealer Conservatively and your Foundation Sparingly.
You can't hide wrinkles, so don't try, because this will only draw more attention to them.
To even out the skin tone use a moist sponge or foundation brush to apply a sheer, hydrating foundation, this stops it looking thick or mask like. Use a highly pigmented yet lightweight creamy concealer that blends easily on the more hyper-pigmented areas.
When using a concealer around the eyes, concentrate on the under eyes and inner corners to effectively counteract dark circles. We are mostly darkest on the inner corner of the eye as opposed to the outer corners where you smile and have the laugh lines. If you can avoid layering too much makeup the result will be a flawless, natural finish.
Add Depth and Warmth to the Skin
When choosing a foundation or concealer shade you would naturally go for an exact match, but using a shade or two warmer will in fact ensure you don't look washed out. If it's too perfectly matched it can look like a mask.
Another tip is to make sure the foundation is blended past the chin and into the neck. You don't want obvious lines showing where you have ended your foundation.
Bronzer can be added lightly, softly brushed over cheeks, down the sides of the nose, under the jaw and lightly across the forehead working into the hairline to give that chiseled glow.
Blush, more than just a way to colour the apples of your Cheeks.
We all tend to use the tried-and-true method of smiling while applying blush, but this is not necessarily the most effective method as you age. Instead of on the apples of the cheeks, apply blush at the top of the cheekbone and then blend inward. This will point the attention up to enhance. Soft rosy shades are very flattering at any age and lend to the subtle, natural look.
Eyes…
Everyone agrees that the main focus of eye makeup is to open up the eyes and make them look as big as possible. Start with the Lashes, use a lash curler starting right at the root. Next, you have to pick the right mascara, this requires a fair amount of trial and error, there is nothing more aging than clumpy lashes on a woman over 50.
As for liner, you need to create a contrast between the eye colour and liner. There are no rules about colour, once upon a time women were told they could only wear a conservative brown after 50, not so! it is all your own taste and style.
While mascara and eyeliner are basic steps, eyeshadow is more of an accessory that plays up your personal style if you want it to. But proceed thoughtfully. Here's a good tip for any age, using a small eye brush, start from the outer corner of the eyes and work inwards, so that the colour gets gradually lighter. It'll give you a bigger, wide-eyed look.
Let's be kind to our Brows
Keep the brows naturally shaped while being full and complete. To fill in arches use featherlight hair-like strokes with a clean, sharp eyebrow pencil using a natural, compatible colour.
Full Naturally Balanced Lips
As we age our lips can naturally loose volume and symmetry. You can balance out the mouth by using a lip pencil in a very natural shade, but the formula must have the right amount of slip. To create symmetry, one method is to draw on four separate strokes, always starting from each of the four outer corners and drawing towards the Cupid's bow or to the centre of the bottom lips. Apply lipstick in the same fashion, then use a lip brush to slightly diffuse the edges for a softer look.
As always have Fun! Explore your own style and remember there are no rules in makeup just considerations….
Nicki ❤