As the countdown continues till the rebranding of
Face Today I wanted to share with you all a peak into my Life.
Many of you may not know the story and it is important to me to take time to show gratitude to those wonderful memories …

The Beginning
Back in 2002 I was a trainer for a Bio Stimulator (Sculptra), working with Plastic Surgeons. After one such training in Cairns, Dr Nita Ling, Plastic Surgeon, was so impressed with my skills she approached me and asked me if I would be interested in joining her team, (For non-surgical anti-ageing treatments and post-surgical options), travelling to Cairns once a month.
This seemed an incredible opportunity for me to visit the city where my sisters, Mum & Dad lived and spend time with them every month, so I of course said yes. I loved these monthly visits home. I had been living in Sydney for 30 years by that time and was cherishing time spent with my family.
As soon as I started I invited my sister Kim to join me as a Beauty Therapist and she became a vital part of the Team, we worked together like this until November 2006 when an opportunity presented itself for me to open my own clinic.
My Sydney Practice was well established but, being an entrepreneur at heart I made the decision to open Face Today Mediclinic Cairns.
Family
The invitation was quickly issued to my sister Kim (Beauty Therapist), my sister Kerie (a nurse), my mum Myra (also from a nursing background) and my sister Fran (Manager), as well as my niece Tami who, as well as assisting Fran, helped with marketing.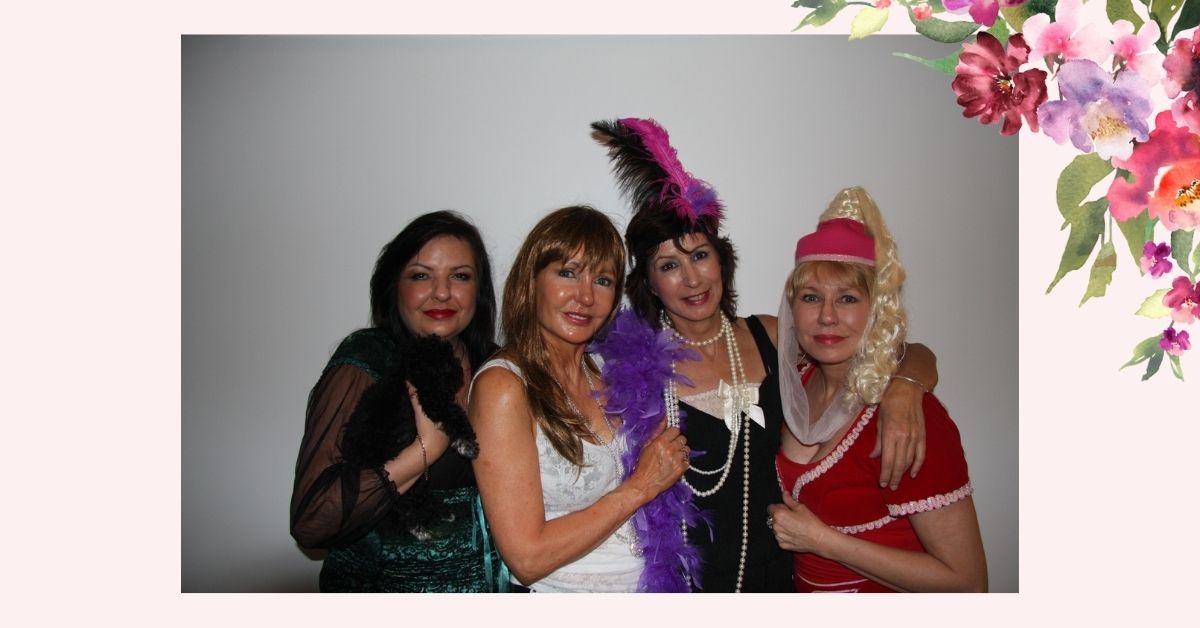 I am so grateful that they all believed in me, that they all had enough faith in my dream that they left the security of their own careers and took a chance to make Face Today Cairns work.
And make it work we did, I invested in training and personal development for my whole team. This practice continued throughout my time owning Face Today as I am passionate about supporting and giving women the opportunity to excel in all areas of their lives.
A part of Face Todays ongoing success has been my joy in celebrating staff, I always strove to show how important each and every one of them was to me. At the peak of its success, I had up to 12 employees and my total staff turnover was extremely low.
Looking to the Future of Face Today 
If I'm honest this was one of the reasons, I was finally ready to sell my practice to Maxine Horne, CEO of the Vita Group of which Artisan is an integral part.
Over 2 years Maxine kept in communication, sharing her vision and showing me why Face Today was the perfect fit for her vision of professional, experienced clinics with the perfect alignment of values and ethics.
Now as Face Today is rebranded as a part of the Artisan Team, I feel confident that I have just extended my already extensive family, they have the same fabulous, themed celebrations and their staff are all made to feel just as wanted and valued.
Where we are now. ❤
I am excited to be staying at Artisan, as one of the longest serving Cosmetic Injectors and Trainers, along with my sister Fran we are excited to share with you all what Artisan will be bringing to Cairns.
Ageing Amazingly is the realization that 'Ageing is a Choice', Nutritional Support, Cosmetic Tweakments, Love and Family can allow us all to be Ageless, Confident, Energetic and Happy all the way through our lives….
I look forward to this next chapter as we Face Today the Artisan Way.
Nicki ❤
Click to Join our Age Amazingly Community ❤