While we may be a little in lust over that corner-to-corner cat eye we've seen on Instagram and TicTok, our close-set eyes with hooded lids may not look as pretty the same way a rounder shape would.
Whether we're elongating, lifting, or giving them a dramatic cat eye, it's crucial when we apply eyeliner that we're sticking to what suits us and not just following the latest trend. Whether it's a thicker top liner, a bold colour in the centre, or perhaps nothing at all, these simple tips will make sure your eyeliner will best highlight your eye shape and type.
Round EYES

How do I know I have Round Eyes?
People with round eyes have visibly noticeable creases. The whites on the top or bottom of their irises are visible.
How should I apply my Eyeliner?
Most people with round eyes want to elongate their eyes. To do so, try lining the outer edges of your lash line, or go for a long-winged look. You could also try applying a liquid liner like the Maybelline Master Precise Liquid Eye Liner, $9.95 or KVD Beauty, Tattoo Vegan Waterproof Liquid Liner, (Best for Oily Lids), $22.00 to your upper lash line, all the way from the inner corner to the outer.
Hooded Eyes
How do I know I have Hooded Lids?
Hooded eyelids feature an extra layer of skin that droops over your crease, which gives your lid a smaller appearance. They also feature a deep-set crease, when hooded eyes are open, your eyelids aren't visible.
How should I apply my eyeliner?
If you have hooded eyes, you know the struggle of putting on eye makeup. Use eyeliner to make your eyes appear wider. Start by thickening your lash base by applying a liner between the roots of your lashes. Be sure to apply your liner, we love, NYX Epic Ink Liner, $18.95, at the outer corner of your eye, finishing with mascara.
NB: Use waterproof liner and mascara so they don't transfer onto the hooded eyelid.
Almond Eyes
How do I know if I have Almond Eyes?
When you look straight ahead your iris disappears into your upper and lower eyelids, almond shaped eyes are typically pointed in the inner corner, rounded in the centre, and ever-so-slightly lifted towards the end.
How should I apply my eyeliner?
To play up the shape, start out with a very thin line in the inner corners, and then build the thickness out once you reach the outer third of your eye. You can either stop there or what about a Winged Liner! This gorgeous look will perfectly complement the natural curves of your eyes. We love Fenty Beauty by Rihanna, Flyliner Long wear $22.00
Downturned Eyes
How do I know I have Downturned Eyes?
When you look at your eyes in the mirror, if your outer corner points downward, you have downturned eyes.
How should I apply my Eyeliner?
If you have downturned eyes, this means the outer corner is slightly lower than the inner corner of the eye. It's all about keeping them lifted, you can do this by adding a little 45-degree flick at the end of your lash line. Simply draw a thin line along the inner corner and middle of the eye, gradually getting thicker as you reach the outer corner of the eye. A slightly upward flick of liner at the outer corners will open up downturned eyes. Brighten the inner corners with a light-coloured shimmery pencil and leave the lower lash line bare. We are loving Eyeco Black Magic Liquid Eye Liner Smudge Proof up to 12 hrs, Intense Black. $79.38
WHICH EYELINER IS BEST FOR BEGINNERS?
Smudgy eyeliner is super cool and easy to apply, with the added bonus that all mistakes will get blended away into a diffused, smoky line. Softer, easily blended formulas like eyeliner pencils are perfect for this look.
Precise eyeliner can be a thick line like a cat-eye, or a nice subtle fine line that blends right into your lashes. It's transfer-proof, less prone to smudging and melting, and will stay fresh-looking and crisp all day.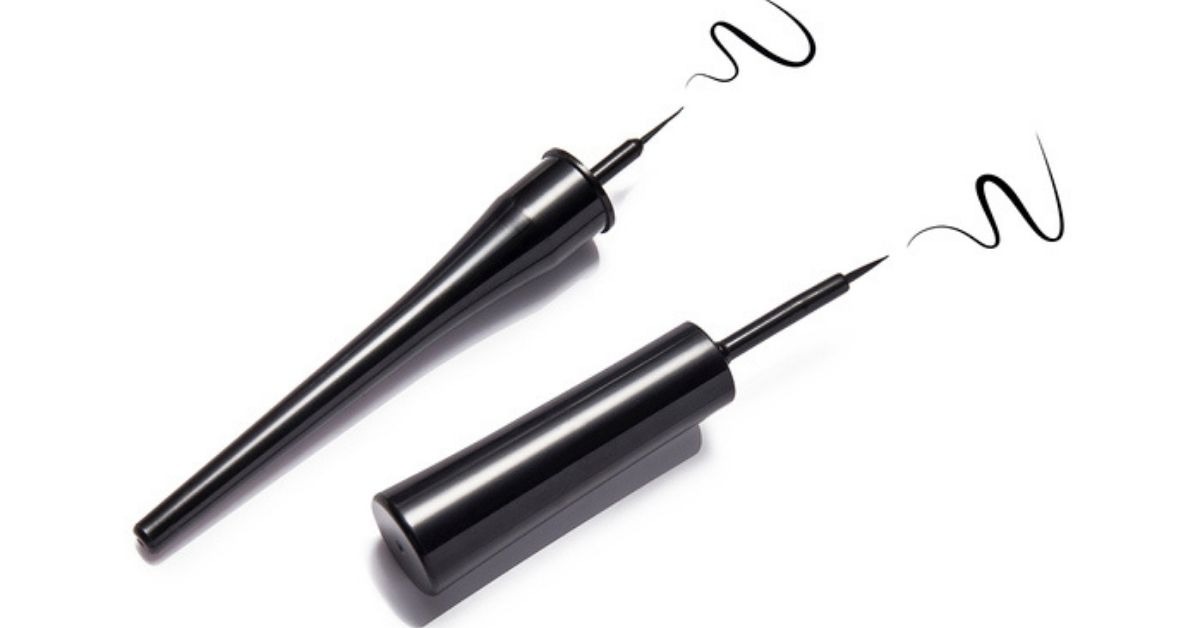 Don't forget it is going to take time to get your eyeliner looking like a professionals would! Don't get discouraged or give up just because you don't get it the first time. Eyeliner can bring your look to a new dimension, and that's why we think it's so much fun!
Enjoy!, Nicki ❤