Introducing the Celletoi Anti Ageing Skincare Collection
An ultra-sensorial experience to awaken your cells anew.
Inspired by the progressive science and proven results of K-Beauty, Celletoi combines the beautifully precise science behind world-class anti-ageing skin care products and philosophies in a simplified routine.
The transformative blend of nourishing, multi-tasking ingredients is destined to give your skin an ultra-natural finish with irresistible luminosity and radiance.
CELLETOI ANTI AGEING SKINCARE
Skincare Benefits
Reduces the appearance of pores and wrinkles
Improves skin firmness and elasticity
Supports skin hydration
Improves skin barrier
Softens and smooths skin
Improves skin moisture and
complexion
Helps maintain healthy looking skin
Removes makeup, waste and residue
Dermatologist tested
Suitable for all skin types
Simple, four-step morning and evening routine
CELLETOI COMPLETE COLLECTION
What's Included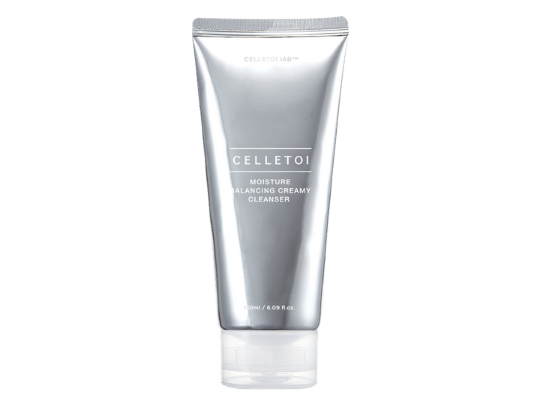 Moisture Balancing Foaming Cleanser / 180mL
An intricate foaming cleanser that removes makeup, waste and residue. After disposing damaging impurities and toxins, this delicate cleanser serves your skin as a moisturiser to leave you feeling hydrated and subtly smooth.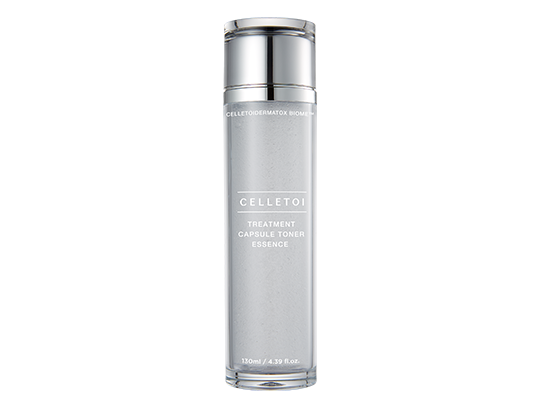 Treatment Toner / 130mL
Energise your skin after cleansing with this non-stick toner created to strengthen skin and replenish moisture. This thin, soothing toner helps control the oil and moisture balance on your skin while removing any residual impurities in preparation for next steps of your beauty ritual.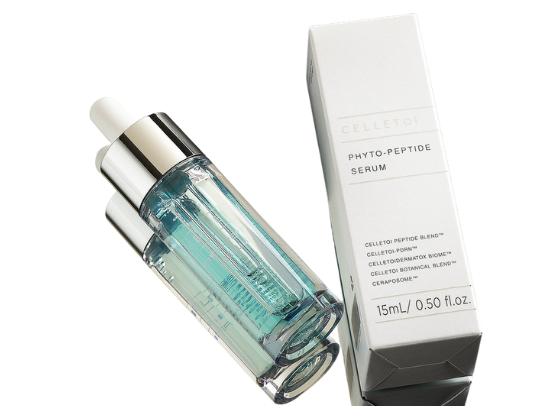 Phyto-Peptide Serum / 15mL
Our plant-based replenishing serum hydrates and revitalises the skin to enhance luminosity and radiance. This potent blend of peptides stimulates your cells to give you your most vibrant, energetic and healthy complexion.
Anti-Ageing Hydrate Cream / 50mL
A luxuriously smooth hydrating cream that seals in your soothing skincare ritual for soft and supple skin.
YOUR 4-STEP MORNING AND NIGHT
Skin Ritual with Celletoi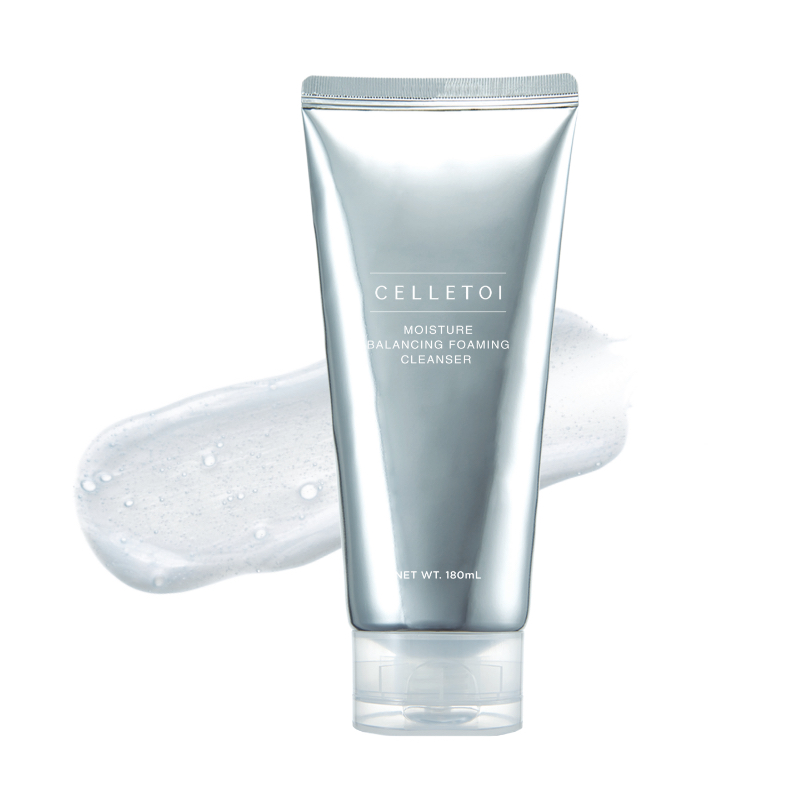 Step 1 
Moisture Balancing Foaming Cleanswer to purify and revitalise
Step 2 
Treatment Toner to balance and refresh
Step 3 
Phyto-Peptide Serum for a youthful and vibrant complexion
Step 4 
Anti-Ageing Hydrate Cream to deeply replenish, seal in nutrients
CELLETOI SKINCARE
Shop Anti Ageing Skincare
Celletoi Complete Collection
Enhance your natural beauty and illuminate from the inside out with a daily effective dose of Scandinavian marine-sourced collagen peptides. Isagenix Collagen Elixir can give you a boost of collagen which naturally declines as we age and helps nourish your skin from within to keep you radiantly beautiful.
5 g synchronised marine collagen per serve
Double Nutri Technology to assist with nutrient absorption
Vitamin C, Biotin and Zinc
5 g fish protein
Superfood ingredients like goji, aloe vera, acerola berry, chamomile and more
Preservative Free
Zero Oxidation that only glass bottles can provide
ULTIMATE Beauty Collection
Evoke Radiance from the Inside Out
Allow your inner beauty to reflect on the outside with the combined powers of marine collagen and unique skincare blends. The Ultimate Beauty Collection provides the secret to lit-from-within luminosity that can only be revealed with a combined ritual of ingestible and topical beautifying products.
Containing a 30-day supply of our 'Marie-Claire Top 100' beauty products of the year, Collagen Elixir and the Celletoi Complete Collection, simply apply the replenishing blend of Celletoi's skincare ritual morning and evening, followed by a daily dose of the nourishing potency of marine collagen found in Collagen Elixir.
Ingestible marine collagen and topical Korean-Beauty inspired skin treatments for a healthy, glowing, refined complexion
Four-step skincare ritual of cleanser, treatment toner, serum and moisturiser
30 individual serves with 5g of synchronised marine collagen sourced from the pristine Scandinavian seas
Reduces the appearance of pores and wrinkles
Improves skin firmness and elasticity
Supports skin hydration
Improves skin barrier
Softens and smooths skin
Improves skin moisture and complexion
Helps maintain healthy looking skin
celletoi skincare
Frequently Asked Questions
What skin type will benefit from the Celletoi Anti-Ageing Skincare range
The Celletoi Anti-Ageing Skincare range was crafted with all skin types in mind. Each Celletoi skin care product contains unique technologies that work to balance natural oils, strengthen the skin barrier, deeply replenish skin hydration and improve overall tone and smooth skin texture.
As with any skincare product, it is recommended that a patch test is performed before use if there are any concerns about allergies or sensitivities.
What are the benefits of using Celletoi skincare morning and night
Celletoi anti-ageing skincare contains multi-tasking ingredients that target an array of skin concerns. The simple, four-step ritual helps protect your skin against the harsh environmental elements during the day and aids in repair and deep hydration during the night.
Is it necessary to double cleanse when using Celletoi
For those with particularly oily skin or regular makeup wearers, we recommend double cleansing with the Celletoi Moisture Balancing Foaming Cleanser.
The first application will help to break down makeup, dirt and oils and the second cleanse will wash these impurities away, leaving you a clean base for the next products.
Should men use Celletoi Skincare
Yes! Men's facial skin is thicker than women's and contains more pores. This means men's skin is more prone to damage caused by pollution and free radicals as they easily become trapped.
Regular shaving also exposes skin that's more sensitive to external factors and the skin underneath beards requires extra attention to stay healthy and nourished.
Are Celletoi products tested on animals
Our manufacturing and testing processes are completely free from animal testing.
All Celletoi products are Peta-approved and certified.
Are Celletoi Skincare products vegan
Celletoi skincare products are not suitable for vegans as they contain an animal-derived ingredient in the form of Sodium DNA, also known as PDRN.
Sodium DNA is sustainably sourced from a common species of salmon that is farmed and raised in Korea.
Sodium DNA is included in the Celletoi line due to its similarities to human DNA, helping to improve overall skin health when applied regularly.
Are Celletoi Skincare products all natural or organic
Celletoi is not an all-organic skin care product line. Our peptides are safely synthesised to work in synergy with your body's natural collagen, boosting the skin's ability to retain moisture, elasticity and reduce the appearance of wrinkles. Our 'nature identical' peptides are a more sustainable way of obtaining supply.
The vitamin or peptide form is identical regardless of whether it's synthesised or obtained from natural sources.
The Celletoi range is Peta approved and completely free from parabens, mineral oils, sulphates and synthetic fragrances.
Is Celletoi safe to use during pregnancy and while breastfeeding
Celletoi is created with ingredients that are safe to apply to the skin at all stages, including during pregnancy and while breastfeeding. Celletoi is free from retinol, retinoids, all vitamin A and vitamin A derivatives, benzoyl peroxide and salicylic acid.
As with any new wellness routine, we recommend checking with a medical professional if you have any concerns.
How do i share my skin care testimonial about Celletoi
We absolutely love to hear and see your feedback. Contact us to share your results, we'll post them for our viewer to appreciate.